Ok ladies we all do it, summer comes to an end and the cool weather rears its ugly head and we think "hmmm whats the point of getting a pedicure?"
Well pedis are not only for the summer when you are baring your little tootsies, it is important to get pedis even in the fall and winter to take care of our feet as well as make ourselves feel great.
By having the calluses and dead skin on your feet removed it helps to relieve the uneven pressure when you walk or stand that can also lead to the pain you feel when on your feet all day.
The foot has many pressure points so the massage we all love so much when we get pedicures is not only for comfort and relaxation but it has its health benefits too such as improving circulation, relieving headaches and even helping towards releiving back pain.
See..... its not just about having pretty toes although that is nice a bonus, but also for our overall well being.
So ladies lets remember to take care of our toes even with the weather gets chilly!!!!!!!!!!!! Book your appointment today and why not check out CND's new fall/winter colours such as Urban Oasis or Silver Chrome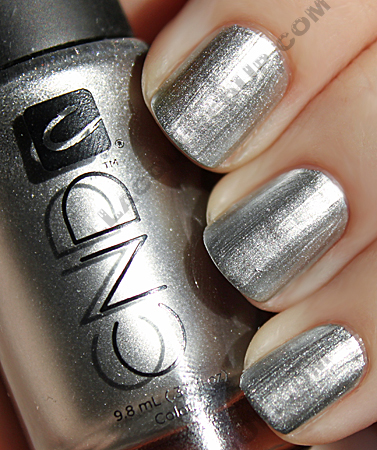 Or why not Sport Shellac in Wildfire as seen on Rihanna in the " I Love The Way You Lie" music video!!